Book launched on Pakistan development challenges
Last Updated on Tuesday, 30 November 1999 05:00 Written by Administrator Tuesday, 07 May 2013 09:59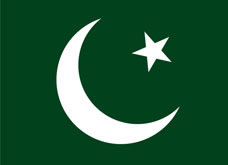 Tuesday, May 07, 2013 - Islamabad Sustainable Development Policy Institute (SDPI) on Monday launched a book highlighting the development challenges faced by Pakistan.
Titled 'Development Challenges Confronting Pakistan,' the book is co-edited by Dr. Anita M. Weiss, Head of International Studies Department, University of Oregon, USA and Dr Saba Gul Khattak, Former Member, Planning Commission of Pakistan.
The book is a culmination of scholarly papers written by intellectuals and practitioners that not only identify 'structural impediments' in Pakistan's efforts to alleviate poverty and promote sustainable social development but also offer practical solutions to move forward.
Giving a detailed briefing on the book, the co-editor Dr. Anita M. Weiss said that there was very limited research available to identify 'structural impediments to development' in Pakistan. She was of the view that while there are many structural problems confronting Pakistan, it is the growing violence that is affecting all realm of life and poses greatest challenge to Pakistan's development prospects.



Courtesy:  Pak Observer